First Draft is excited to announce the 2020-21 US Board of Directors. We are incredibly grateful that Sam Gregory, Jesse Ma, Mike Miller, Ifeoma Ozoma, Chris Perry, Vivian Schiller and Carla Zanoni have all agreed to serve on our board.  
Each member comes to the board with a wide range of expertise that we know will be invaluable as we make plans for our future.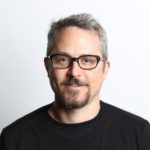 Sam Gregory is the program director at WITNESS and an award-winning technologist, media-maker and advocate. For 20 years, Sam has enabled people to use the power of the moving image and participatory technologies to create human rights change. Currently co-chair of the Partnership on AI's Expert Group on AI and the Media, he focuses on emerging threats linked to AI and mis/disinformation including deepfakes and synthetic media.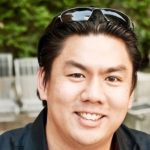 Jesse Ma is an adjunct professor of law at Fordham University School of Law. With more than a decade of digital media and startup experience, Jesse specializes in strategic planning and helping clients navigate a constantly evolving legal and business environment. Previously, he was head of partnerships at the South China Morning Post, general counsel at Upworthy, and counsel at Gawker Media.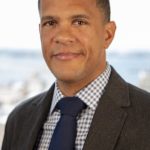 Michael Miller is a program co-director for the Social Science Research Council's Just Tech program and senior program officer for its Media & Democracy program. He received a PhD in political science from the City University of New York, where his research explored how mechanisms of censorship, surveillance and propaganda vary across media types in China. He is a 2018-2020 Mellon/ACLS Public Fellow. Prior to joining the SSRC he was an adjunct professor of political science at Hunter College and Hostos Community College of the City University of New York.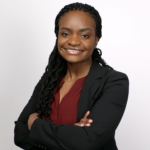 Ifeoma Ozoma was most recently Pinterest's public policy and social impact manager. She led the company's authoritative vaccine-related search experience, which was lauded by the World Health Organization and The Washington Post's editorial board. She's also a member of the Brookings Institution's Transatlantic Working Group on Disinformation, and a member of The Washington Post's Technology 202 Network. Before joining Pinterest, she was on the Public Policy teams at Google and Facebook. She received a BA in political science from Yale University.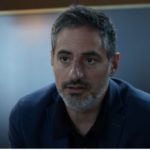 Chris Perry is the chief innovation officer at Weber Shandwick, a leading global communications and marketing solutions firm. With over 20 years of digital and media experience, Chris specializes in helping clients decode the rapidly changing media environment. His writing and work have been featured in Forbes, Fortune, The New York Times and The Washington Post. Chris authors the Media/Genius newsletter, which focuses on media at the intersection of content and intelligence.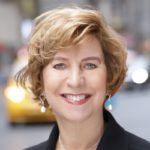 Vivian Schiller is the executive director for Aspen Digital, a program of the Aspen Institute focusing on technology, media, innovation and cybersecurity. Previously, she was global chair of news at Twitter, senior vice president and chief digital officer at NBC News, and president and chief executive of NPR, senior vice president and general manager of NYTimes.com and has held other executive roles in media.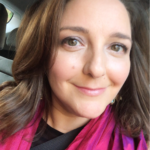 Carla Zanoni is an award-winning journalist, writer and media strategist. Born in Argentina and a longtime New Yorker, she is TED's first head of audience development, where she focuses on content and programming strategy, analytics, social media and community development. Carla was the first global audience and analytics editor to be named on the masthead of The Wall Street Journal and is a graduate of Columbia University's School of General Studies and School of Journalism. 
This Board of Directors supports First Draft News Inc., an independent 501(c)(3) organization, responsible for work completed in the United States. First Draft's global work is managed by a separate limited liability company, based in London, and its work is guided by an Advisory Board. We are honored to have this group steer our global strategy:
Daniel Bramatti, editor of Estadão Data and Estadão Verifica

Liz Carolan, executive director of Digital Action

Phil Chetwynd, global news Director of Agence France-Presse

Sam Dubberley, manager of the Digital Verification Corps at Amnesty International

Sameer Padania, director of Macroscope

Adam Rendle, a partner at Taylor Wessing in the IP/IT group

Dan Shefet, founder of Cabinet Shefet
We are grateful to have the global Advisory Board and the US Board of Directors as part of our team during this critical time for First Draft.