Right now there are a lot of people feeling overwhelmed with information about coronavirus. We're in a whirlwind of rumors, hoaxes and speculation, spreading like the virus itself. The World Health Organization is calling it an 'infodemic'. So much information that we don't know what to believe.
It's clear that we need good information now more than ever, and it's never been more important to pause and consider what we see online, whether it's a fake cure, funny meme or out-and-out conspiracy theory. This isn't just a problem for journalists. We're all publishers now, and have a collective responsibility to make sure that what we share is accurate and based on facts.
While most of us are just trying to help, if we share the wrong thing our good intentions can backfire. So we designed a quick and simple public guide to help everyone navigate the infodemic.
Throughout this guide we'll help you answer questions like:
Just what on earth is an 'infodemic' anyway?

Where does false information come from and why does it spread?

What should I be most wary of?

How can I check if something is credible or cooked-up?

Is that picture what I think it is?

To share or not to share?

How can I keep my head at a time like this?
And much more.
How to sign up 
Step 1 – Head to covid.firstdraftnews.org and create a free account.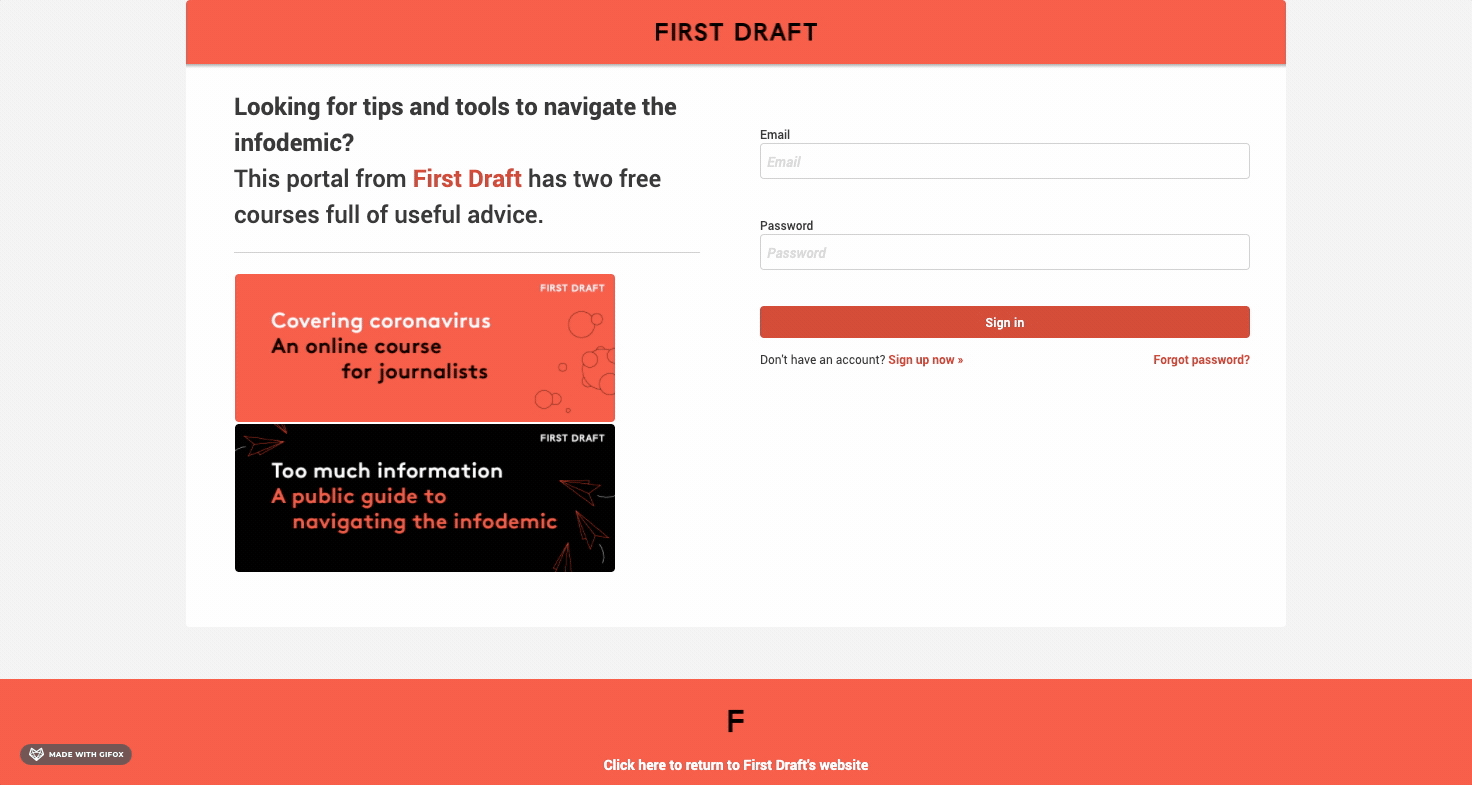 Step 2 – Once you're on the landing page, click on the big banner image that says "Find out more about First Draft Courses by clicking here".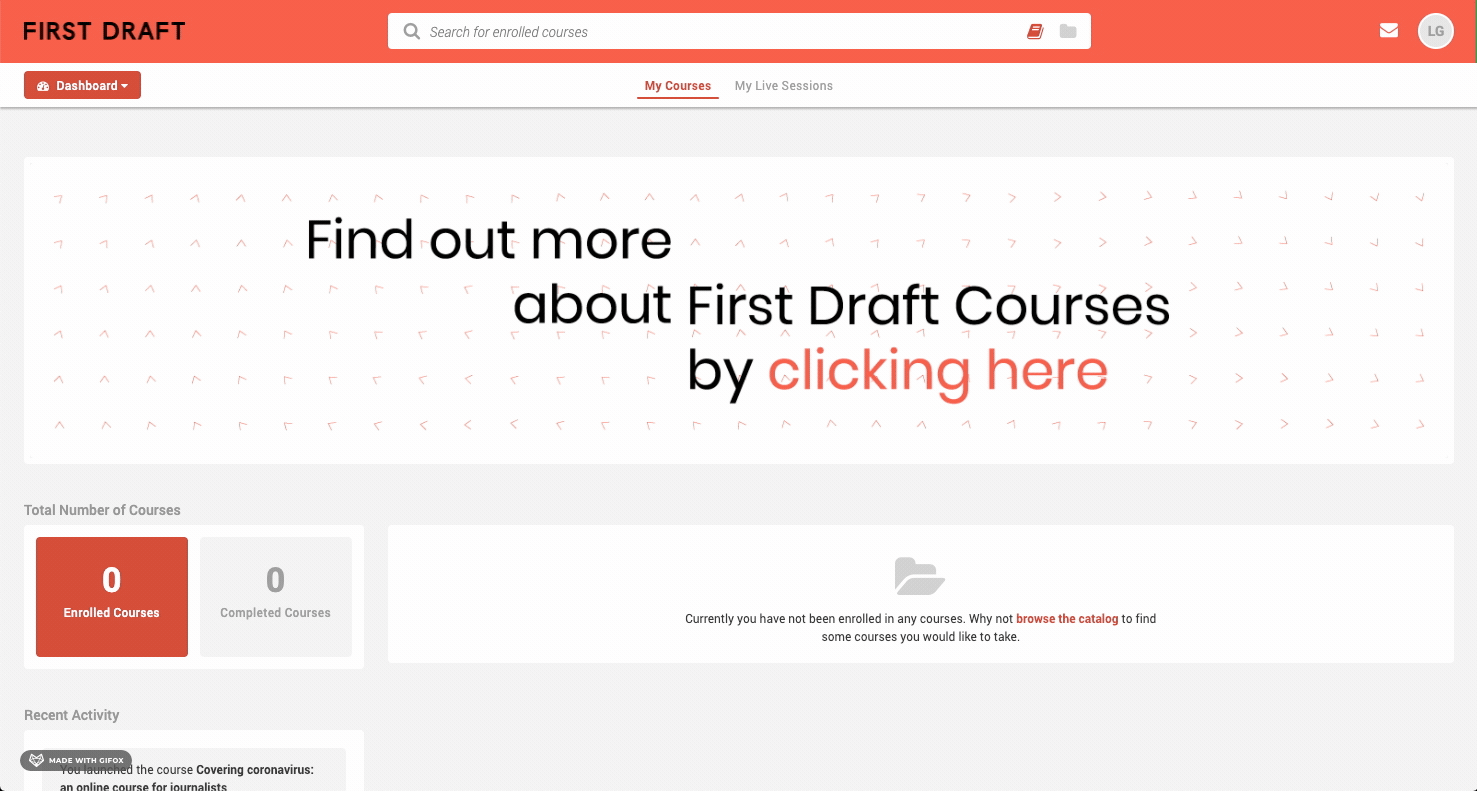 Step 3 – Select "Too much information: How to separate the helpful from the harmful about coronavirus" and click "Enroll".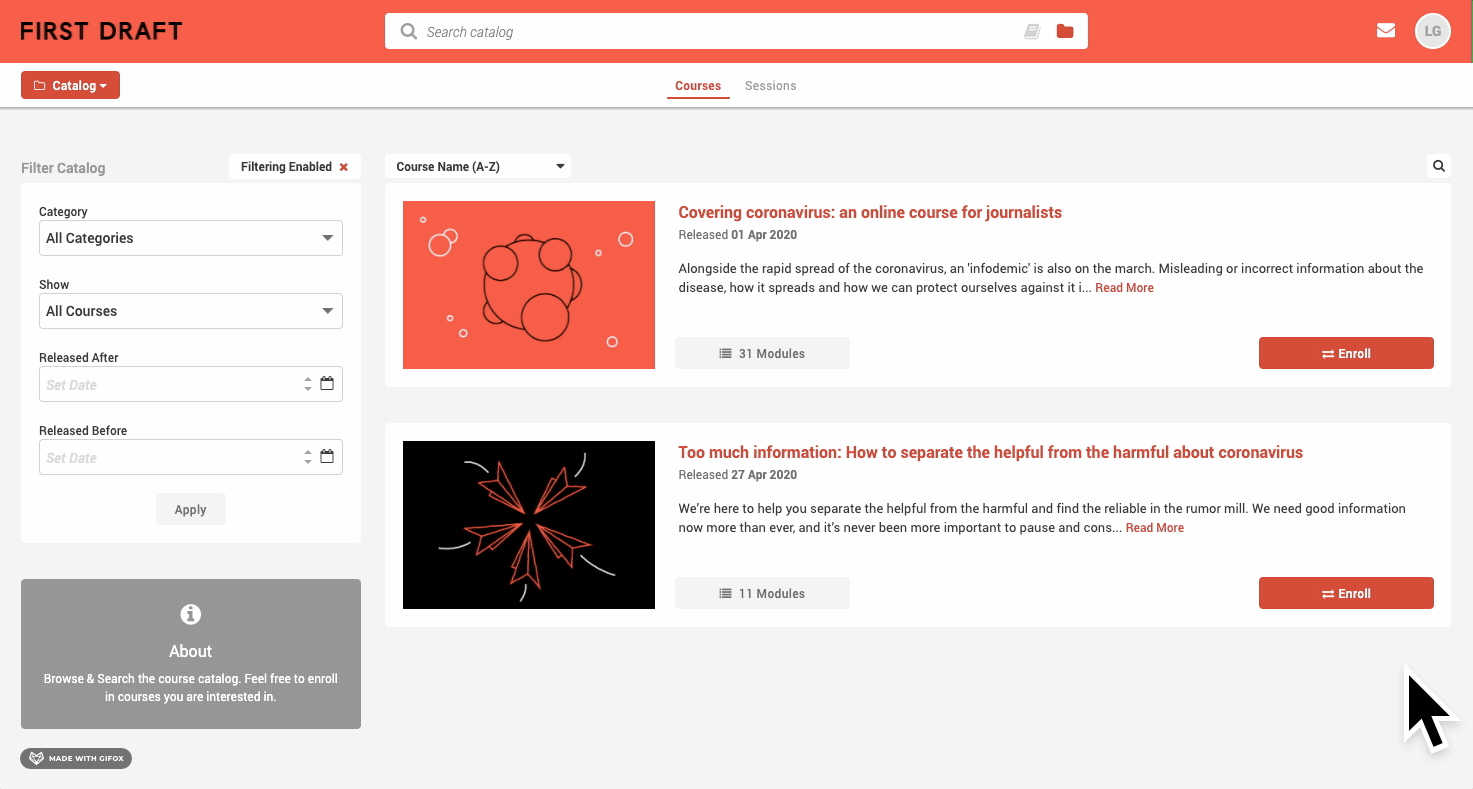 You're in! This free guide is made up of snackable reads and videos, so you can pick what feels most interesting and dive right in, or go through from start to finish.
All you need is a computer or phone and an internet connection and you're good to go.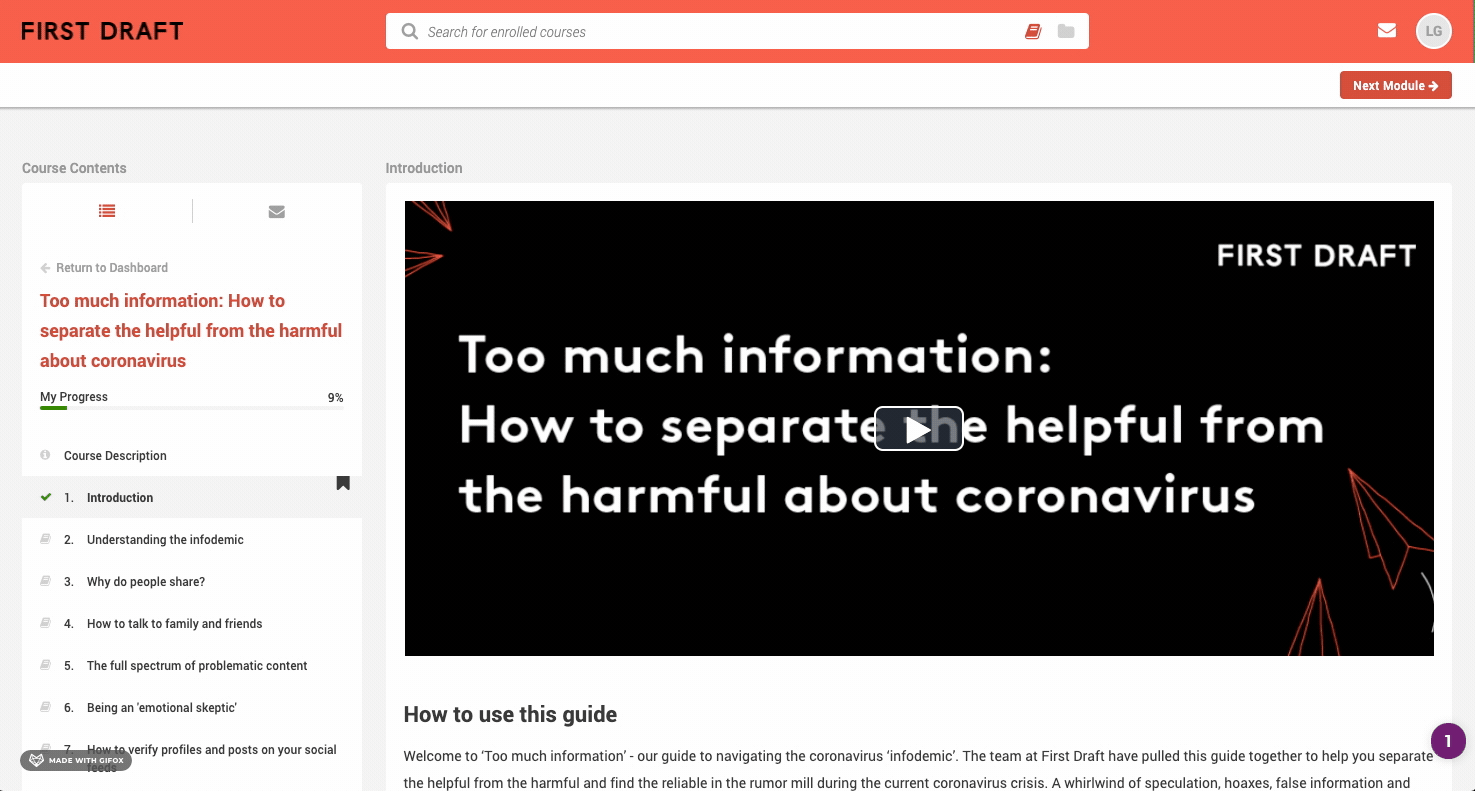 This course is for everybody. Just like we wash our hands to make sure we don't pass on the virus, we can work together to make sure that we don't pass on harmful information.
Check out First Draft's coronavirus resource hub for reporters, with tools and guides for verification, newsgathering, effective reporting, and more.
Stay up to date with First Draft's work by subscribing to our newsletter and follow us on Facebook and Twitter.