One of the things we've learned from running so many face-to-face and online training sessions in the last five years is that people find it hard to carve out the time in their busy working lives. As November draws near, we're trying a new format to help people be prepared for election misinformation in a way that fits into their daily schedules.
"Protection from deception," our free two-week text message course delivers daily nuggets of training via SMS.
It's designed to be quick and easy enough to appeal to everyone. Every day, at a time of your choosing, you will receive a little nugget of learning by text message, with some extra video and article links if you want to dive deeper.
The course will give you the knowledge and understanding you need to protect yourself and your community from online misinformation. You'll learn why people create and share false and misleading content, commonly used tactics for spreading it, what you can do to outsmart it, and how to talk to family and friends about it.
We're hoping to translate the course into multiple languages, but want to give it a thorough test in English first.
The course is focused on preparation, as there is a growing body of research that shows the importance of inoculating audiences against the tactics and techniques used by those creating and disseminating disinformation. Coronavirus has shown us how damaging misinformation can be, and in the US, with the election around the corner, it's time to prepare everyone for what they might face online. Understanding the psychology of misinformation is important in fighting it, so please share this far and wide. 
How to sign up
Step 1 – Head to -> bit.ly/protection-from-deception
Step 2 – Create a free account.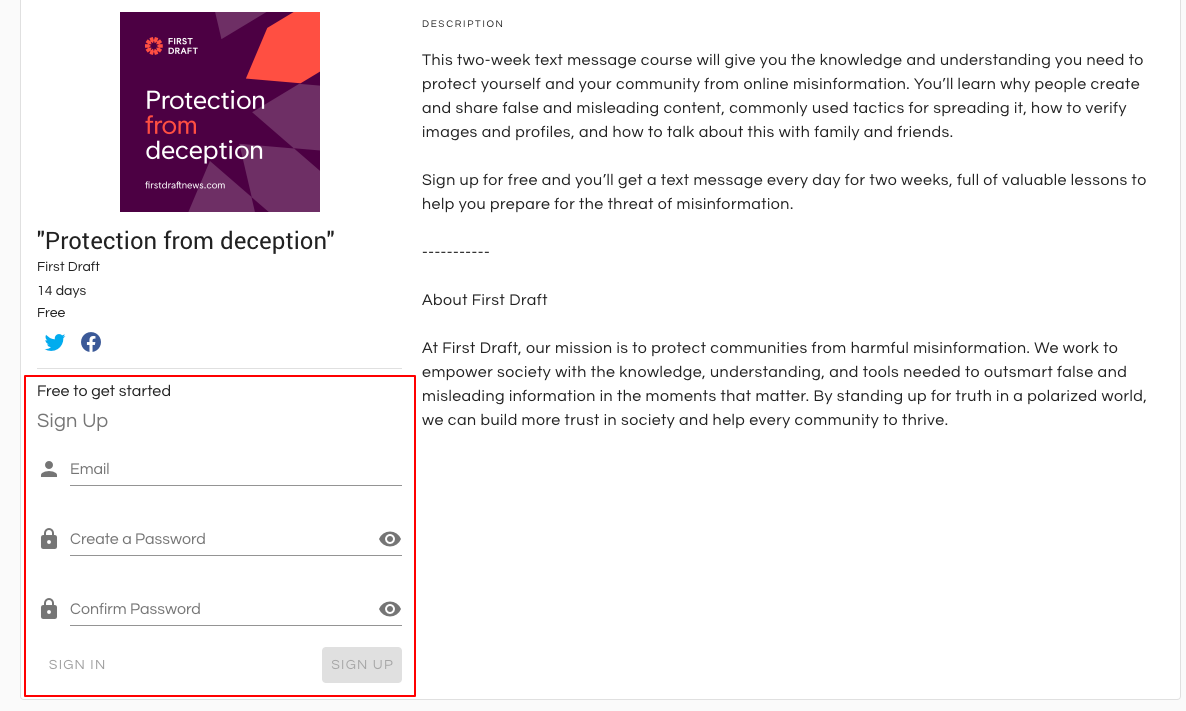 Step 3 – Once you've authenticated your phone number, choose when you want to receive your daily text. We also recommend you sign up for the SMS version.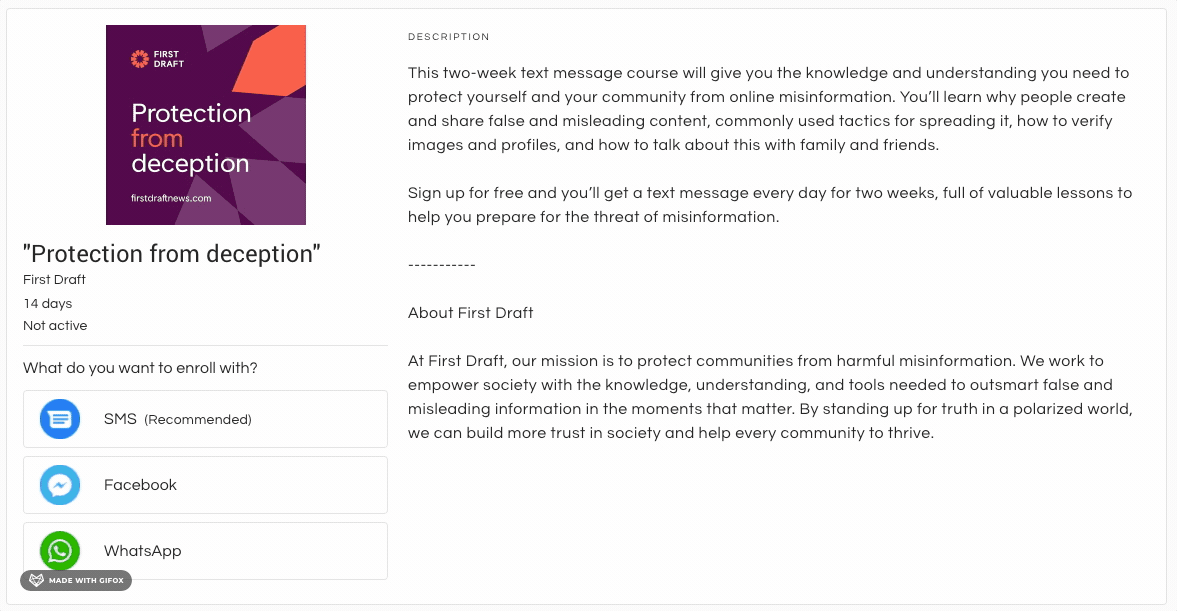 Step 4 – Follow along with each daily lesson and learn how to be prepared for misinformation.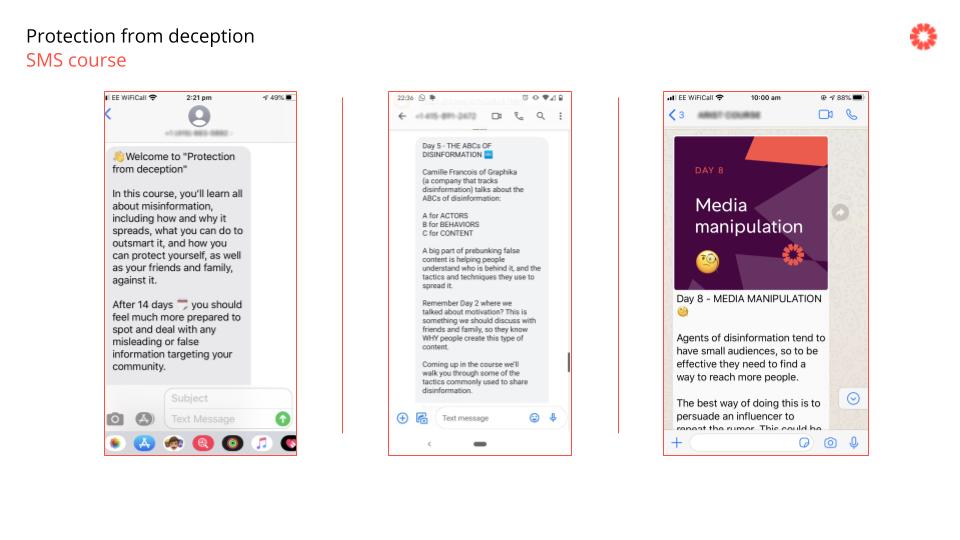 For a sneak preview of  the course, check out this video on how emotional skepticism can help protect vulnerable communities.