Last updated: 11 March 2020
This page provides a selection of guidelines and discussions produced by First Draft on reporting disinformation around coronavirus and other topics ethically and responsibly, as well as a curated list of other resources to help you navigate potential issues covering what the WHO has called an 'infodemic'.
Additional resources for responsible reporting on coronavirus
This list of external resources and guides from will be regularly updated

The online world has fundamentally changed how everyone gets their information, and with it thrown. Crucial to how news organisations cover the issue of disinformation is the issue of amplification: not spreading a hoax or lie to a wider audience in the act of debunking it. This Essential Guide from First Draft, first published in October 2019, looks at some of the latest thinking around covering extremism, conspiracy theories, manipulated pictures and videos, as well as best practice for headlines, SEO and social media.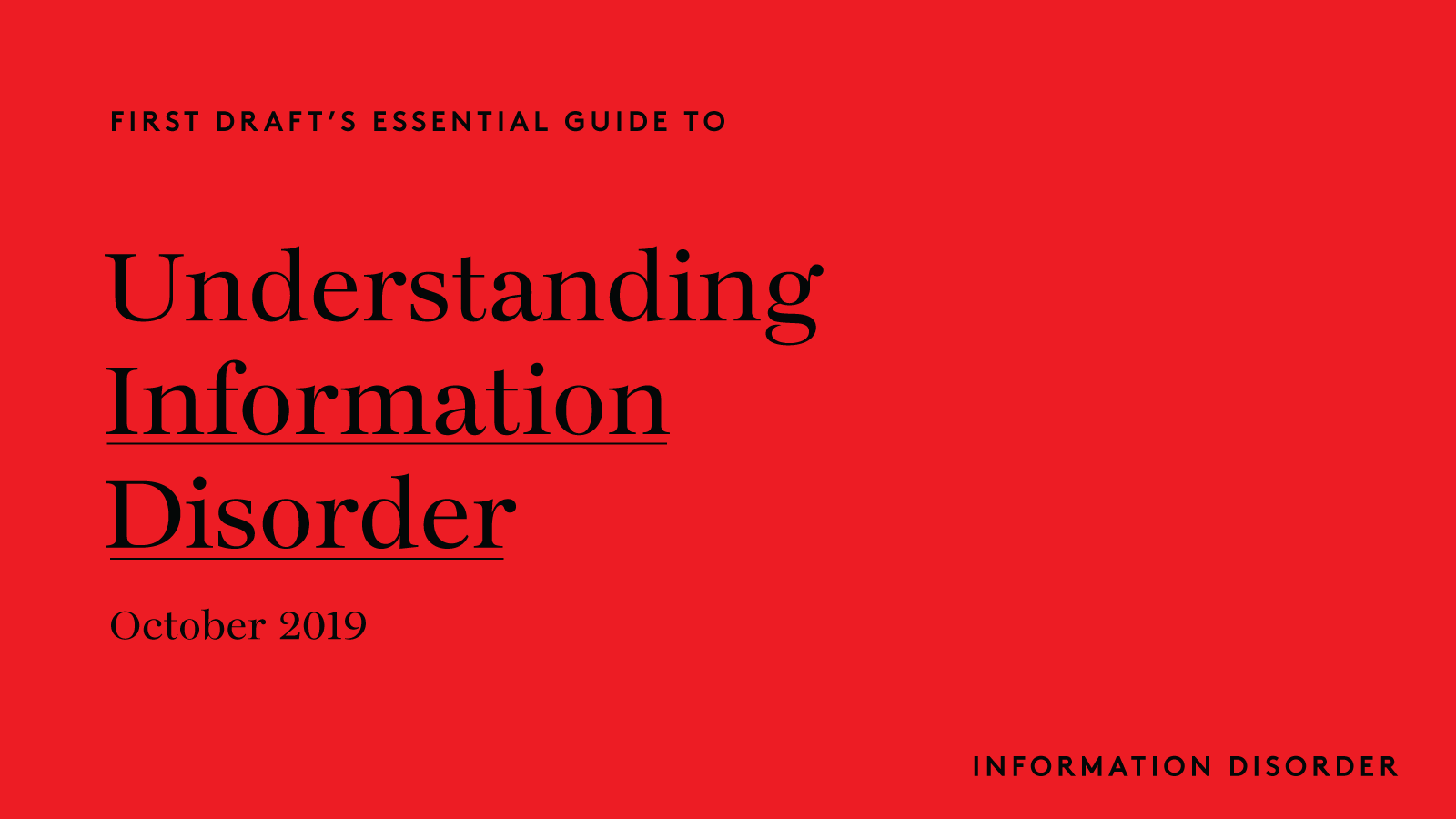 The issues affecting how people get information online go further than just "fake news", taking in a range of different motivations, forms and sources. Claire Wardle first worked through these concepts of information disorder for a Council of Europe report in 2017 and revisited them in this Essential Guide.