Closed messaging apps like WhatsApp and Telegram are tools for both political organizing and political disinformation worldwide, and they're becoming increasingly popular as privacy concerns rise and coordinated campaigns try to fall further under the radar.
If you are a reporter or a researcher covering political disinformation, it may be worth understanding how these services work, who uses them, and why they are important to those communities.
Here are five of the main services on the market, and what you need to know about them.
WhatsApp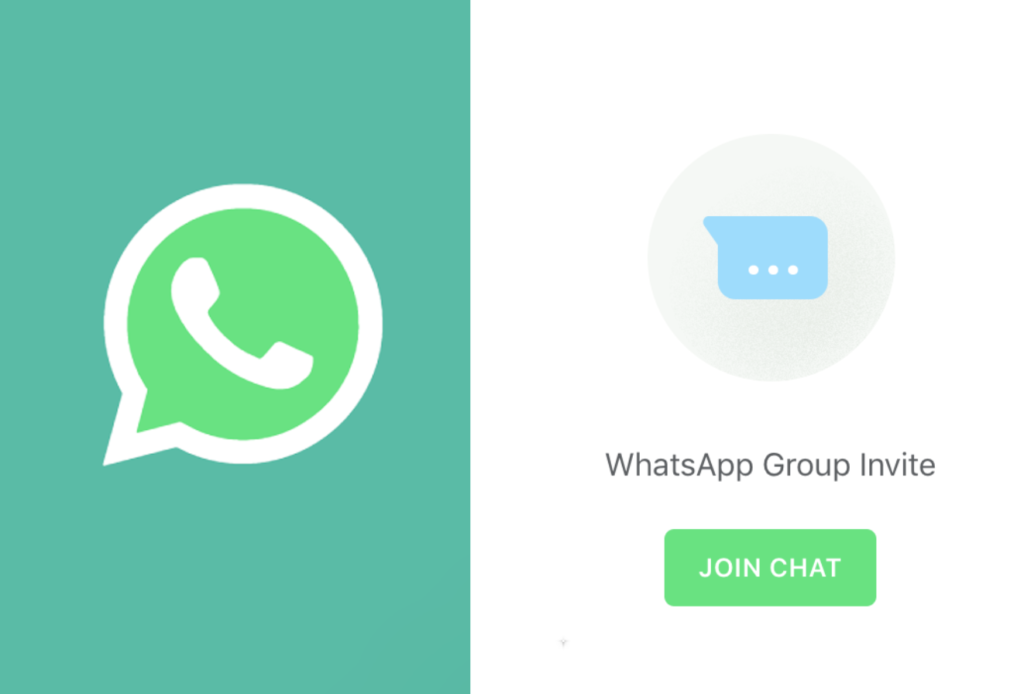 With 1.6 billion monthly active users, WhatsApp is the most popular messaging app internationally and the third-most popular social platform after Facebook (2.4 billion) and YouTube (2 billion). Facebook acquired the company in 2014.
The app has also been at the heart of misinformation crises in Brazil and India, WhatsApp's biggest market. Between 2017 and 2018 an explosion of rumours on the platform fanned the flames of socio-economic divisions and political grievances that led to mob violence and the deaths of more than forty people.
Set-up requirements: You need a working phone number to set up an account, but only for registration.  You can use a landline or Google Voice number to receive a verification code for set-up, and after that you're good to go.
Encryption: WhatsApp is encrypted by default, both for one-to-one chats and group messaging. But WhatsApp gives group administrators the power to create invite links and, if those links are posted on the web, those groups effectively become public, meaning anyone can join without admin approval.
You can find these groups by searching "chat.whatsapp.com" on Google, Facebook, Twitter, and Reddit. You can also scrape the web for group links, although it breaks the platform's terms of service.
Notable features:  Groups can hold up to 256 members.
Telegram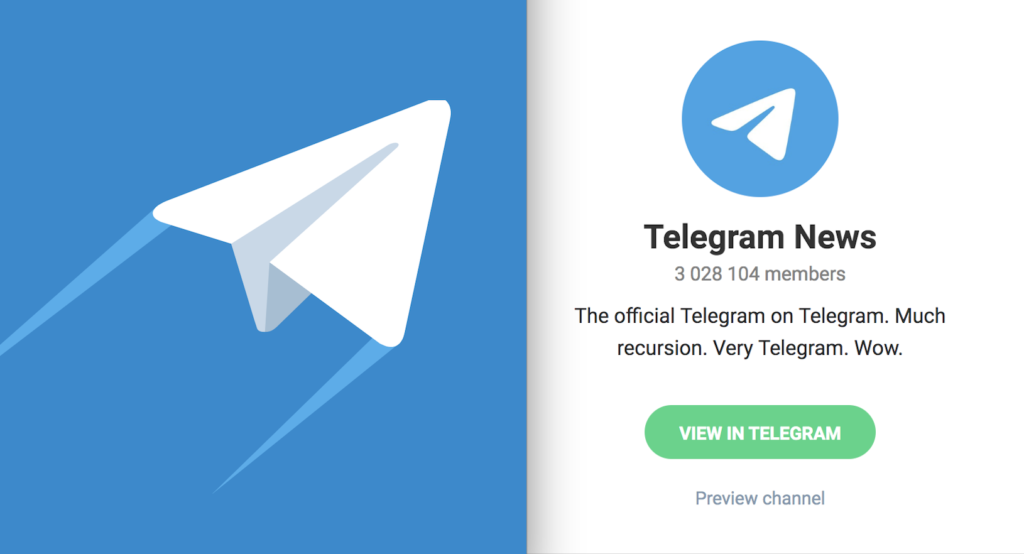 Telegram has become a popular meetinghouse for activists of all political stripes in large part because of its "channels" feature, which allows a user to broadcast content to an unlimited number of subscribers.
The app is home to former 8channers and right-wing social media personalities who migrated to Telegram after the larger platforms cracked down on violations to their community guidelines.
But it has also been used by activists in Hong Kong protesting the Chinse government, and millions of users in Iran after the government blocked access to messaging apps Viber and Line.
Last year Iran finally banned Telegram as well, but  it has remained the most popular messaging app in the country, accessed via VPNs.
Set-up requirements: Telegram requires a working phone number for setup although this can be hidden later. Some users have said they were able to set up accounts using Google Voice numbers, but many others said this method failed.
Encryption: Telegram is encrypted end-to-end for voice calls and "secret" chats between two online users. It is not encrypted for groups or channels.
Notable features: "Groups" on Telegram hold up to 200 members, "Supergroups" hold up to 200,000 members, and "Channels" allow unlimited subscribers, according to the app's FAQ.
Discord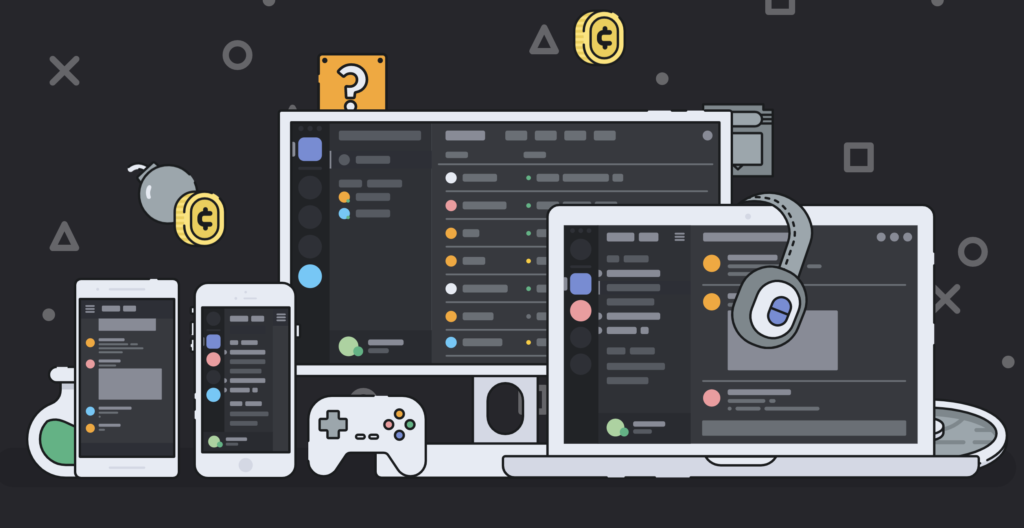 Discord is a real-time messaging app similar to Slack designed for gaming communities, but the app has also become a place to talk politics and coordinate campaigns — for example, the 'Unite the Right' rally in Charlottesville, North Carolina. As such it has come under scrutiny from journalists in recent years as a home for the white nationalists.
In another example of coordination, BuzzFeed News reported in early 2017 that Donald Trump supporters had used the platform to try to influence that year's French election.
Set-up requirements:  You can set up a Discord account with an email address, no phone number required. However: if you are running a VPN that has been flagged as used by troublemakers, Discord may ask to verify your account with your phone number.
Encryption: Discord does not provide end-to-end encryption.
Notable features: Discord is organised into servers. You can find these through Discord's native search engine, or by searching for short links to discord communities on other sites like Reddit and 4chan. 
Some servers are open and anyone can join; others ask you to prove your identity through vetting questions or by asking you to link to other digital profiles.
WeChat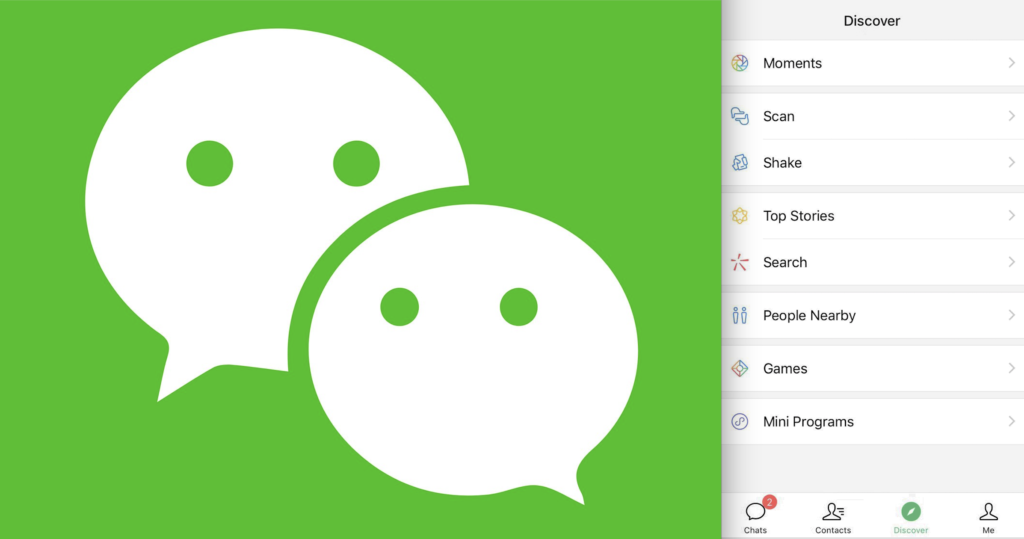 Owned by Chinese company Tencent, WeChat has over 1 billion users worldwide. Although its biggest market resides in China, it is also an important service for Chinese diaspora communities, who rely on WeChat's broad suite of functionalities — everything from personal finance to networking — to connect with family, news, and culture while abroad.
Set-up requirements: Phone numbers are required for setup but can be removed later. There are two general types of registration on the platform: domestic and international. Those who register using their domestic identity in China are able to post more information compared to international subscriptions.  
Encryption: WeChat does not provide end-to-end encryption.
Notable features: The app has a wide host of services outside of messaging that allow users to pay restaurant bills, share taxis, geo-locate friends, search for articles, and order lattes.
Signal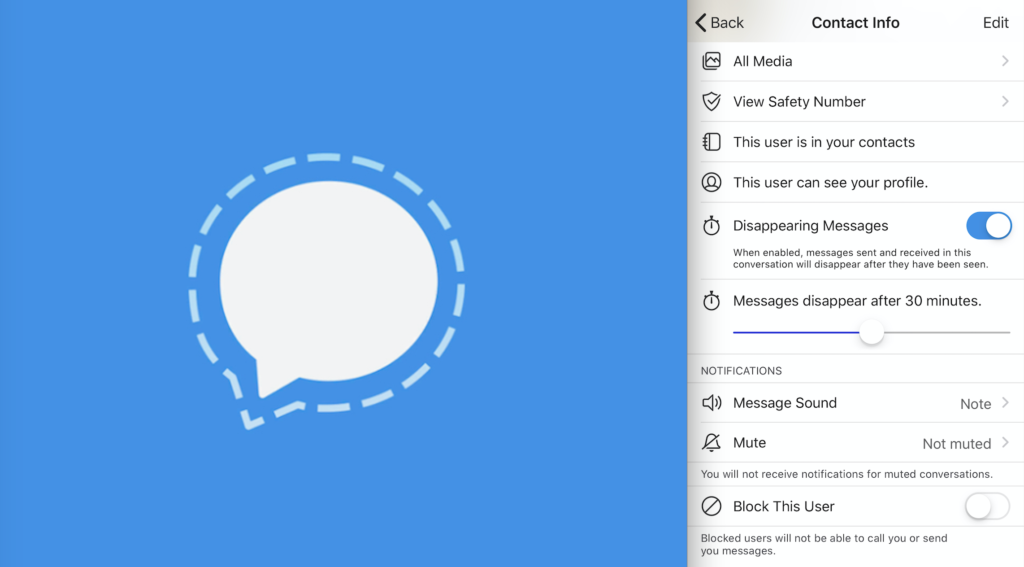 Signal is one of the most secure messaging apps on the market, and one of the most recommended by security professionals. If you are looking for a secure app to protect yourself and your sources, this is our top recommendation.
Set-up: Signal requires a working phone-number, but only for registration. Like WhatsApp, you can use a Google Voice number or even a landline to receive a verification code for set-up, and after that you're good to go.
Encryption: Signal provides end-to-end encryption, plus the option for messages to self-destruct after a set period of time.
Notable features: Open source, doesn't store user data.
Anne Kruger also contributed to this report.
Find out more about closed messaging groups, as well as online ads and Facebook groups in our recent Essential Guide.
Stay up to date with First Draft's work by becoming a subscriber and following us on Facebook and Twitter.