Last updated: 18 March 2020
This is a collection of tools, explainers and resources that can help anybody working with coronavirus information online. One of the biggest problems has been how little accurate information most people have been able to access. In this vacuum of trusted sources and concrete facts, misinformation has prospered and spread like the very virus it is trying to protect against. Journalists and publishers have to report new facts, debunk false stories and monitor how these spread online under pressure and with limited resources.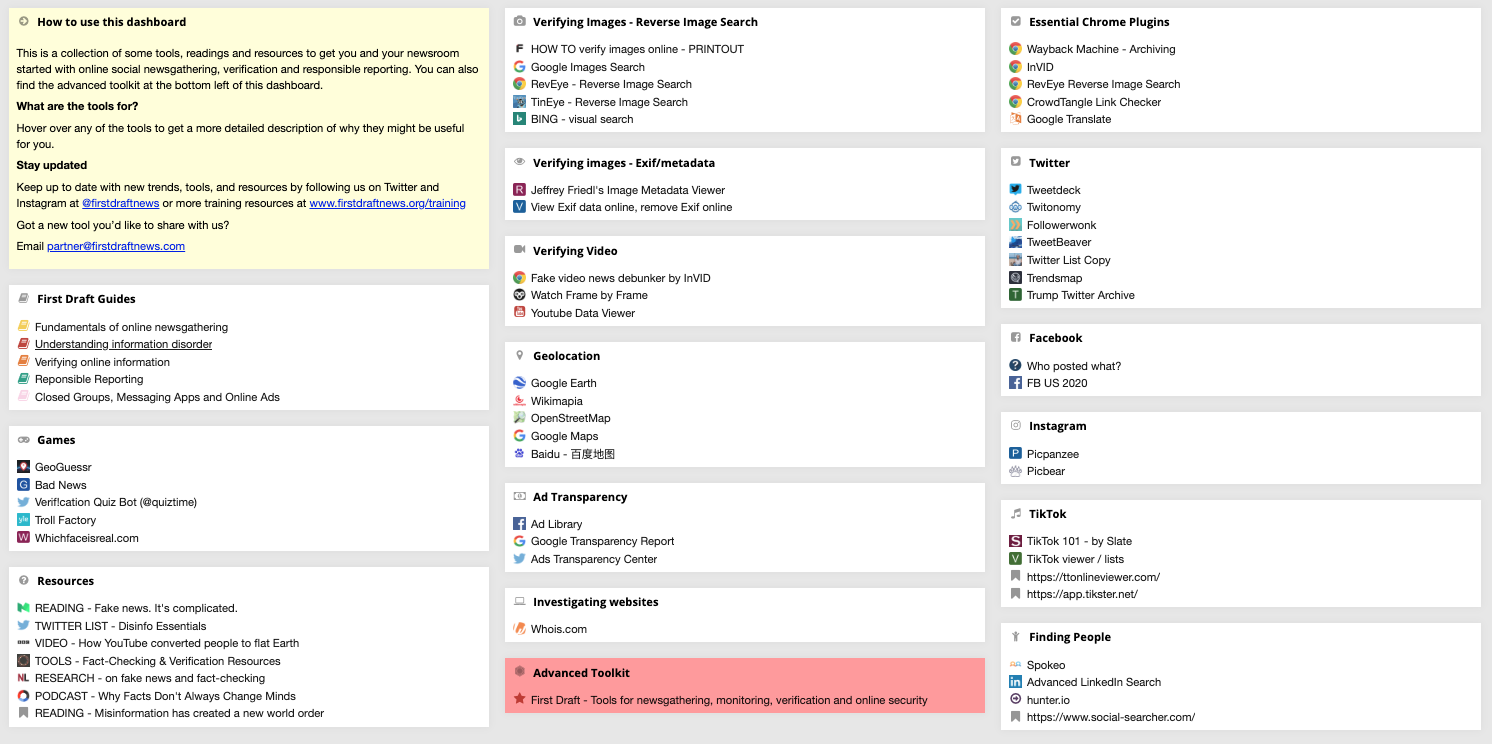 Being good at verification is mostly about repetition, persistence and using digital investigative tools with a little creativity. There are so many verification tricks and tools available now. In fact, the hardest part might be remembering all of the resources at your disposal. This is the link you need to bookmark.
Our online dashboard is a collection of reading, handbooks and practical tools to help you gather news on the social web, monitor topics and verify images, accounts and more. The tools are divided by what they do and if you hover over each of them a short description will appear explaining more about how it works. 
CrowdTangle search and dashboards
CrowdTangle, the social analytics tool owned by Facebook, has produced an updated search function and a series of live displays covering information posted on social networks.
CrowdTangle has rolled out a new search function early to help those trying to find and track information on social media. New features include "meme search" designed to allow searches for text on images and the ability to see trends of a hashtag, keyword or URL over time.
This new hub offers regional live displays of posts from public groups and accounts on Facebook and Instagram using keywords and highlighting posts from local news outlets, regional World Health Organization Pages, government agencies, local politicians and others.
You can read more about how it is built and organised here.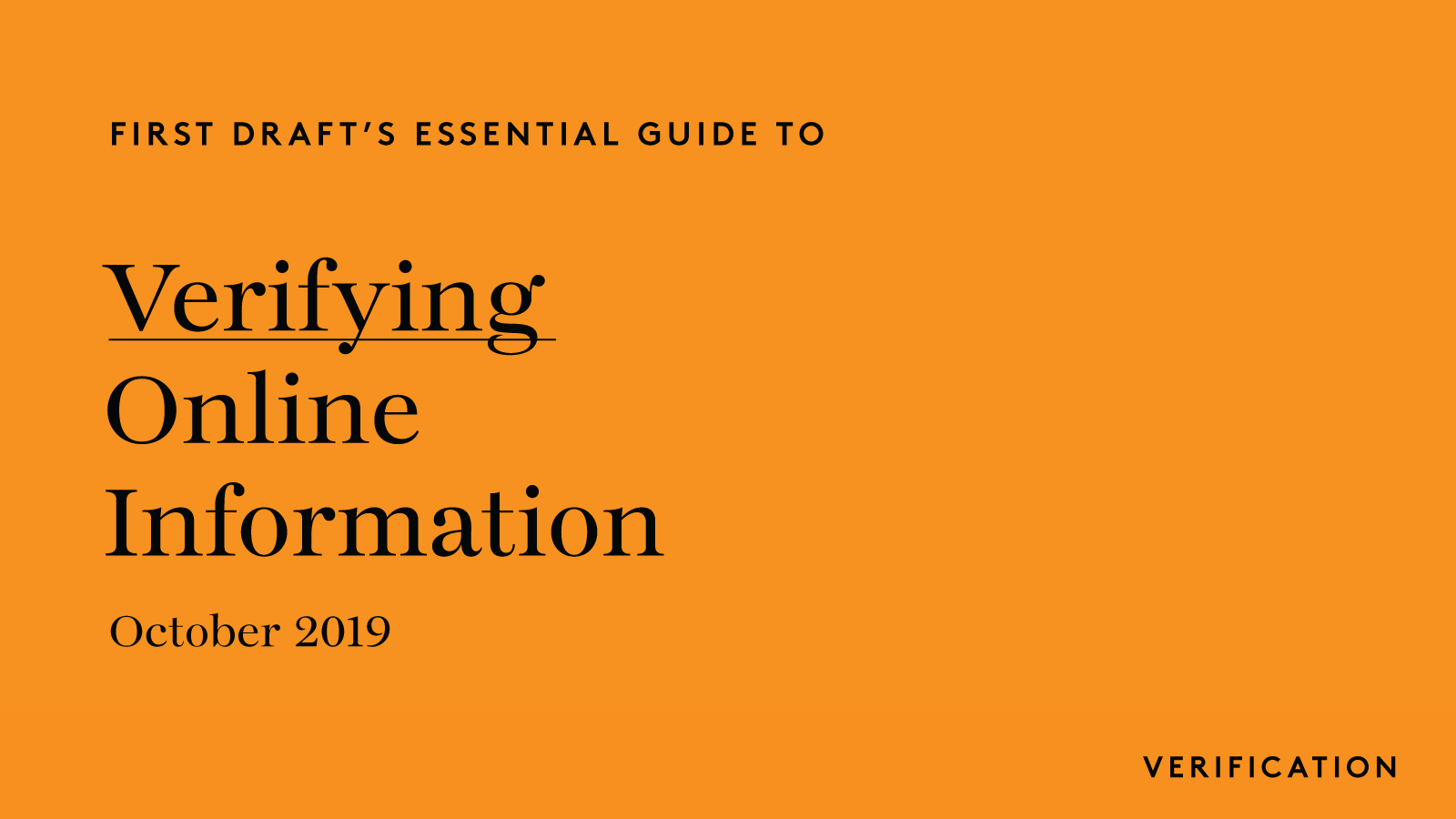 Verification of online content can be intimidating, but it is not difficult. That's where this Essential Guide comes in. This is your condensed guide to the wizardry of verification. It includes essential concepts, checklists and our favourite tips and techniques. Most importantly, it will introduce you to the five pillars of verification, and serve as a quick reference for how to tackle each one.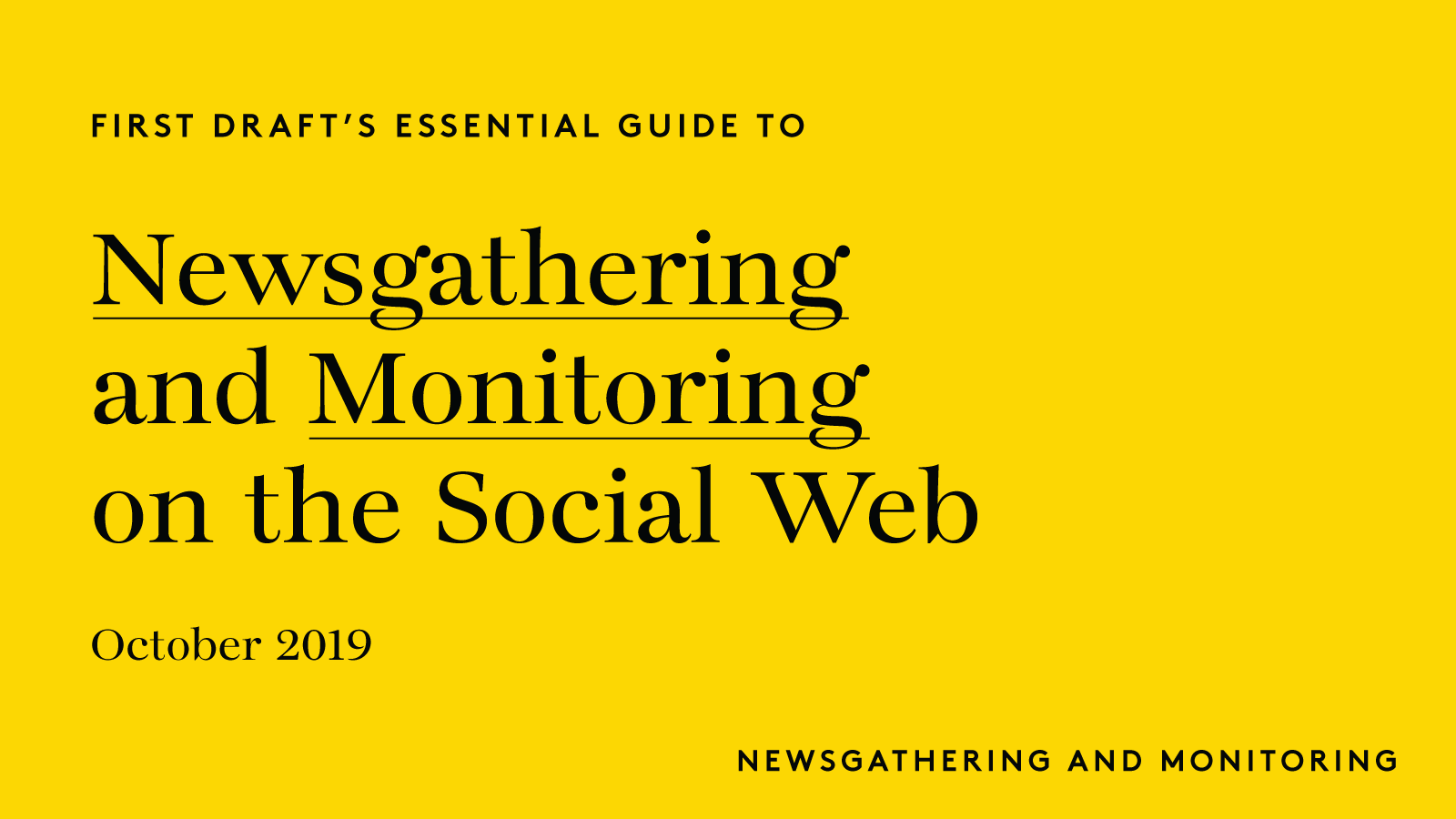 Regardless of your beat or area of focus, understanding how to use the social web to discover, monitor and research stories is an essential skill. It allows you to find sources, monitor conversations, understand behaviours, track events and find the issues that affect a community. But you have to know where, when and how to look online. In this Essential Guide we highlight the best free tools and techniques in news gathering (active search) and monitoring (passive search). We also look at the best practices and applications across major platforms and online services so that you can effectively surface the most useful content for your reporting and research.
Twitter's interface and Tweetdeck provide only a shallow look at what is actually occurring on the platform. To better understand what is happening under the surface, such as whether a trending hashtag is being driven by inauthentic means, you need to tap into one of Twitter's various application programming interfaces (APIs). Follow this step-by-step guide to collect and analyse data from Twitter, about anything from coronavirus rumours to anti-vax claims and more.
Search the social web for stories more effectively. When searching for newsworthy content online, you've got to know exactly what you're looking for and have the skills to find it. This is where Boolean search queries help. These strings of words allow you to cut through the usual social media chatter by upgrading a default search to a multifaceted, specific search to find more precise snippets of information. In this quick guide, we run through the basics of what you need to know to search social media for effective newsgathering.
If you've only got an hour, this quick online verification course will take you through the basic thought process of how to approach misinformation online and some tools to verify it.  It is available in English, Portugues do Brasil, Français, Deutsch, Bahasa Indonesia, Italiano, Español Latino Americano, 日本語, 한국어, and русский.
Got the basics down? This advanced course will walk you through how to approach verification as a process, dealing with advanced geolocation, the 5 pillars of verification and more. It is available in English, Portugues do Brasil, Français, Deutsch, Bahasa Indonesia, Italiano, Español Latino Americano, 日本語, 한국어, and  русский.