From April 24 to 28, First Draft, the Google News Initiative and Internews gathered 34 journalists in Jakarta, Indonesia to learn essential skills and tools for verifying online media. It was the second such "Training of Trainers" workshop this year.
The workshop was a hive of activity involving participants from media all across the country. First Draft's Eoghan Sweeney and Storyful's Esther Chan took journalists through the core skills and tools of online verification.
The hope for the workshop was to take these skills – as well as a verification "mindset" – out of the upper echelons of Indonesian journalism, and spread them to small media organisations and community initiatives.
The workshop was boosted by the return of several newly minted trainers who had attended the year's first trainers' workshop in January. Between January and April, this group provided direct training to more than 200 journalists, many of whom went on to hold further workshops within their own media organisations. Additionally, since attending the first event in January, Bali-based  outlet Bale Bengong has held a series of events training local people in citizen journalism, with verification forming a core part of the skills taught.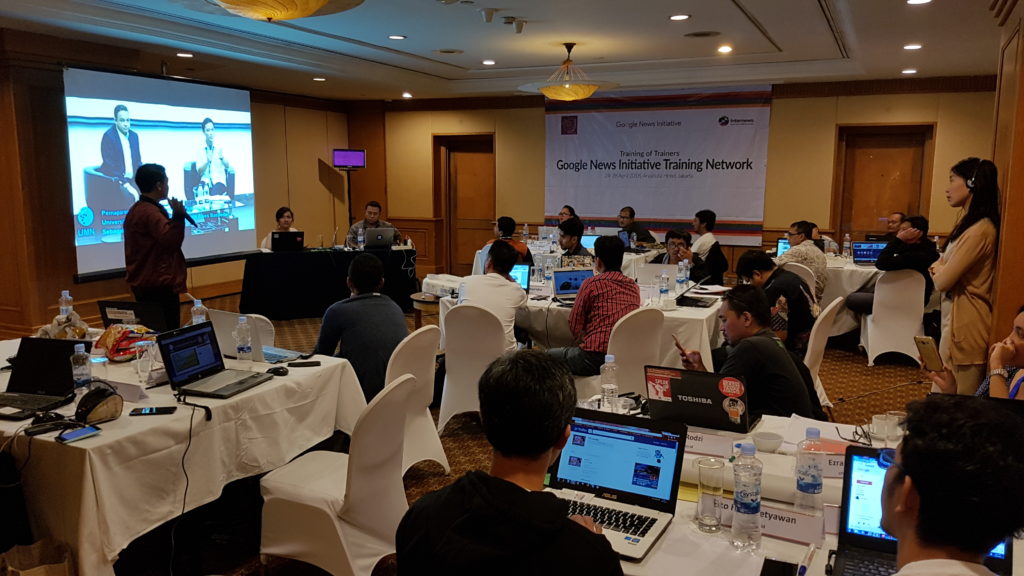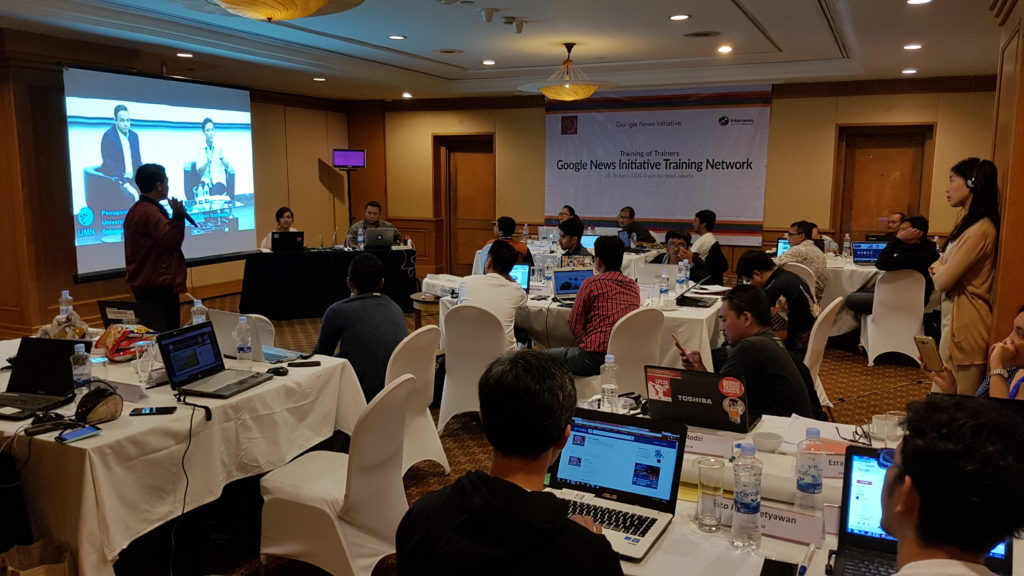 The Alliance of Independent Journalists (AJI) provided logistical and administrative support for the event, as well as for January's edition.
AJI Program Manager Febrina Galuh Permanasari was enthusiastic about what the "Training of Trainers" initiative has achieved so far, and what lies ahead.
"This is a great initiative," said Febrina. "The training and the materials provided are really great. The spreading of fakes and hoaxes ahead of elections has done a lot of harm in Indonesia. It's very important that journalists have the tools and skills to fight against this."
Febrina pointed out that there is great potential for expanding the scope of the project. "AJI has a presence right across Indonesia from west to east. There's a need to spread this to as many Indonesian journalists as we can."
Along with the 19 trainees tasked with going on to run workshops across Indonesia, 15 journalists involved in a major fact-checking and verification project ahead of June's local elections attended. That group also plans to lead to a more ambitious effort focused on the 2019 presidential election.