Discovery and verification of social media content is playing an ever-increasing role for news organisations across the world. Many are choosing to outsource the bulk of this work to third parties, while others build in-house technology, or spend money on subscriptions to tools that claim to do the bulk of the work at the click of a button. This can be a costly expedition for newsrooms, but it doesn't have to be.
At Storyful, our in-house product team, in collaboration with editorial staff, builds tools to help mine the social web in real time. These tools complement and enhance the traditional journalism that remains at the core of what we do. However, a multitude of applications and online tools is publicly available. These are inexpensive and powerful enough to help newsrooms discover and verify content, without blowing the budget.
Newsgathering
Feedly (From Free)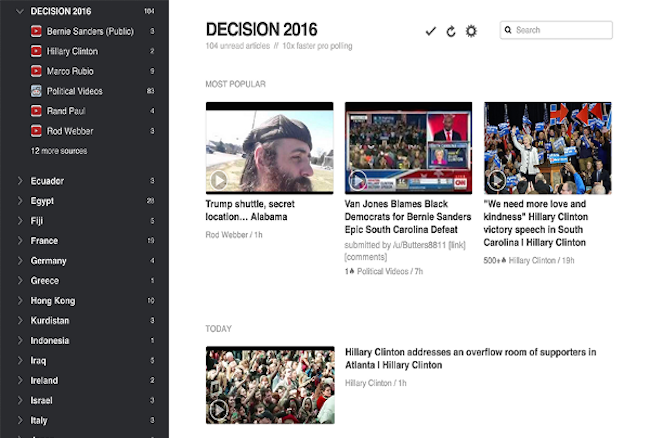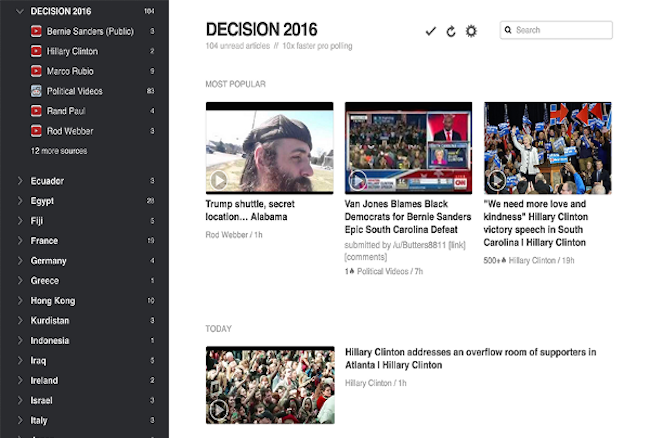 After the retirement of Google Reader, Feedly was heralded as the new standard in RSS readers. An elegant and simple in-web browser, its UI is complemented with apps for both desktop and smartphones alike. However, Feedly is much more than an RSS reader. The tool allows you to add YouTube accounts and categorize them into folders of your choosing.
For instance, at Storyful, we have used the tool to monitor the YouTube accounts of candidates in the US presidential elections, which allows us to receive the latest uploads from their YouTube accounts within minutes of posting. Having a continuous stream of self-updating content that is viewable and playable within the tool allows us to discard manual searches of YouTube for known accounts and also removes the need for subscription emails that clutter inboxes.
Inoreader (From Free)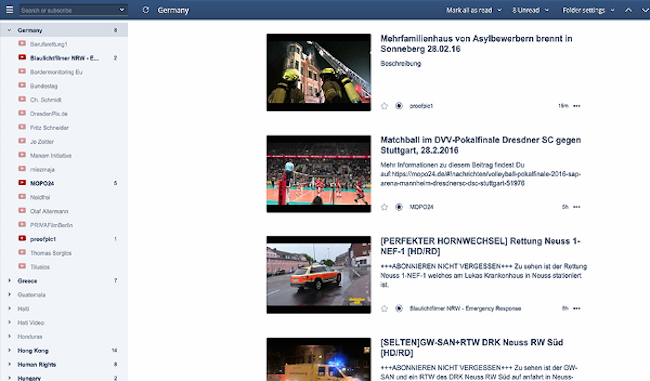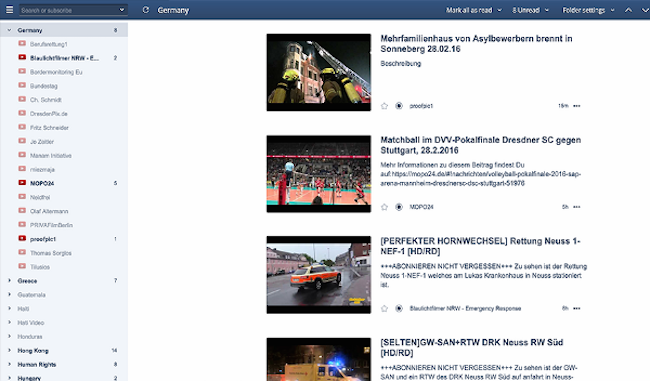 Inoreader is another feed reader with a number of strings to its bow. As with Feedly, you can organise website and YouTube-account feeds into specific folders, but taking advantage of the tool's top-tier, professional-plan features makes it a worthy addition to any newsroom's toolkit.
Inoreader also allows a limited amount of feeds to be imported from Twitter, Facebook, Google+ and VKontakte, while also allowing the user to gather bundles of subscriptions into one RSS feed for exporting onto another platform.
There's also a customisable dashboard where you can view statistics about your feeds, such as when an account was last updated, or an overview of inactive feeds. It also offers the ability to create active searches for content.
Photodesk ($4.99, Mac App Store)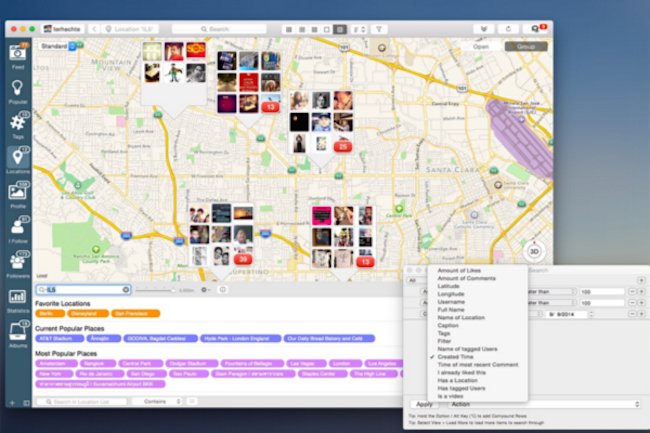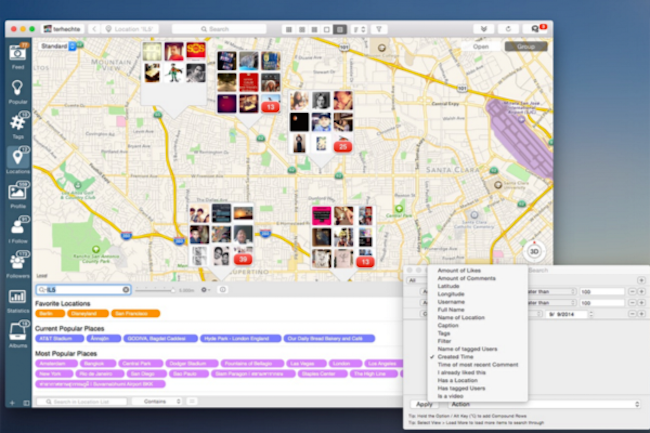 A native Mac app, Photodesk is a powerhouse for content discovery within Instagram, while also acting as a content publisher to the platform. The tool allows you to perform the standard Instagram functions of sharing, liking and commenting, but with the ability to search for content by keyword, tag and username. But one of the more impressive features of Photodesk is the ability to search by location, and create a geofence around that position. This filters content to show only that within a certain radius as defined by the user and the results are shown on a map. You also have the ability to create lists of users on Instagram, which is useful for monitoring the accounts of well-known users, NGOs and activists.
Gramfeed (Free)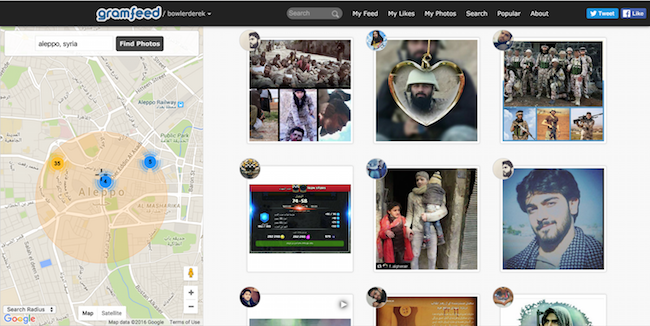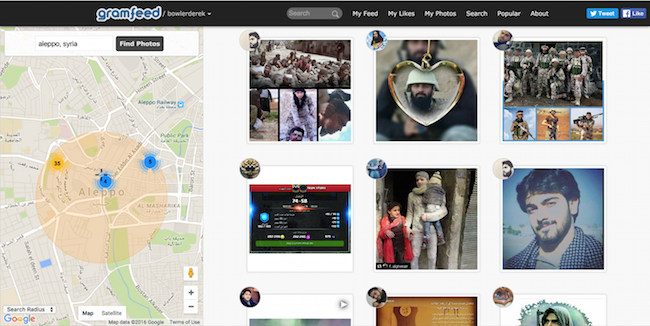 If you are not a Mac user, or don't require the publishing features of Photodesk, Gramfeed is for you. A search engine for Instagram, Gramfeed offers the same advanced searches for Instagram content as Photodesk, enabling the user to search by hashtag, date/time, keyword and location.
Update: Gramfeed is now called Picodash, priced at $8 per month.
Storyful MultiSearch Extension (Free, Chrome Web Store)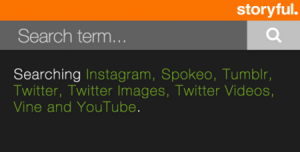 Back in 2013, we at Storyful were looking for a simple and quick solution to tracking breaking news content from one social platform to another — instead of manually searching for keywords on each social site. And thus, MultiSearch was born. The Multisearch extension helps you quickly query keywords across Twitter, YouTube, Tumblr, Instagram and Spokeo — and all within your browser.
Twitter List Copy (Free)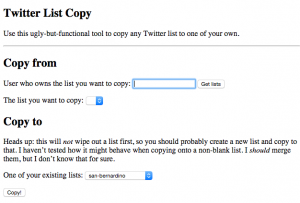 Monitoring Twitter lists and ensuring a newsroom is listening to the right people in real time is essential for any news organisation. Storyful has built hundreds of lists based on locations and specific topics to monitor updates efficiently and effectively. But finding the time to create and maintain these lists can be tricky for newsrooms.
Sure, you can subscribe to another list, but if you find another list you wish to combine into your own, Twitter List Copy is for you. The no-frills tool allows you to search a specific user's lists, and add the members of that list to a list on your own account within seconds.
(Note: The Twitter List Copy tool requires the user to grant it certain authorisations. The tool will be able to do the following: read tweets from your timeline, see who you follow, follow new people, update your profile, and post tweets for you.)
Verification
Google Earth Pro (Free)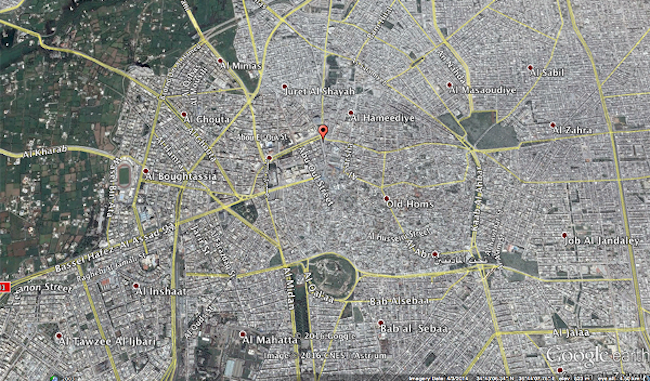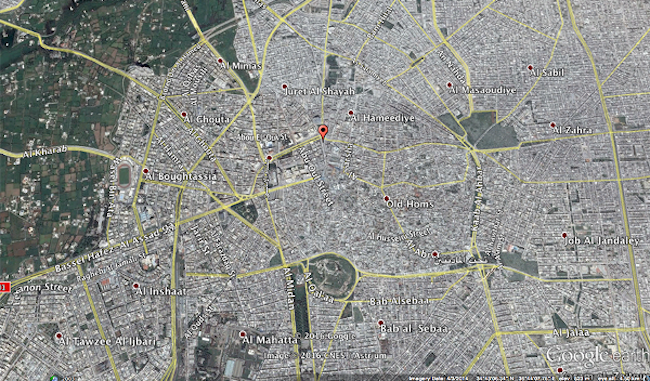 It once cost nearly $400 a year, but since Google took the decision to make Earth Pro available for free in 2015, we are seeing the power of Google's mapping services in the verification process. Pro allows the user to view a variety of content, including maps, terrain data and satellite imagery. The robust tool also allows users to print images at 4800×3200, capture HD videos and measure distances/areas using lines, paths, polygons and circles.
TinEye (From Free)
TinEye is a reverse image search engine that uses advanced image identification technology to search an index of more than 14 billion for results. Rather than searching by keyword or metadata, TinEye creates a compact digital signature of the image you upload to find exact matches, regardless if it has been cropped, edited or resized.
The database is not exhaustive, however, and should not be taken as a definitive answer. A more comprehensive tool is the browser plug-in RevEye, which searches for images in the TinEye database as well as Google, Bing, Yandex and Baidu.
Jeffrey's Exif Viewer (Free)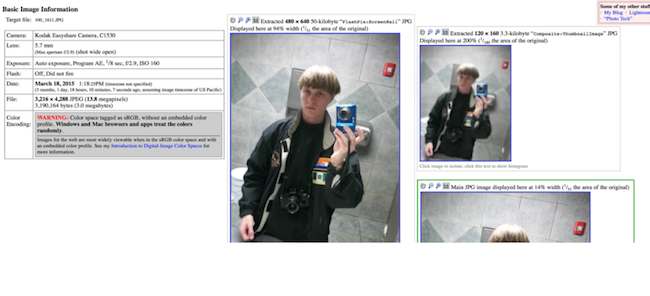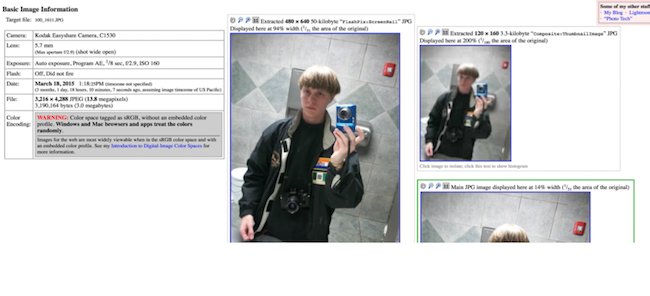 Most images captured on a digital device these days store metadata in the image file — information that can tell you what device was used, the time and location the photo was taken, and whether it has been opened by any image-editing software.
The majority of images that appear across social media are cropped or compressed by social platforms, however, making it devoid of all metadata. But if you speak to the source and get them to send you the original image, or find images on a website, you may be able to conduct an analysis of the files Exif data using Jeffrey's Exif Viewer.
During the verification process of content posted to the website belonging to Charleston church shooter Dylann Roof, Storyful analyzed the Exif data of images shared by Roof, enabling us to confirm the images were authentic and indeed taken by the man himself.
YouTube DataViewer (Free)
Amnesty International's YouTube Dataviewer is a simple but powerful tool that allows the user to extract metadata from videos hosted on YouTube. The tool returns the exact upload time of a video, and a thumbnail, while also showing any other copies of the video posted to YouTube. This helps the user track down original content and view the first instance of the video on YouTube.
Pipl.com (From Free)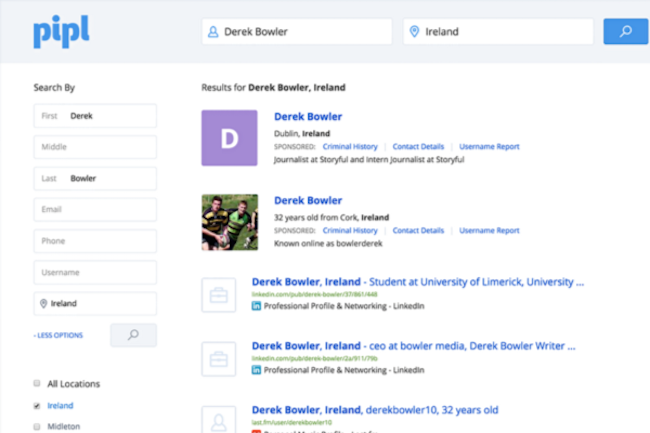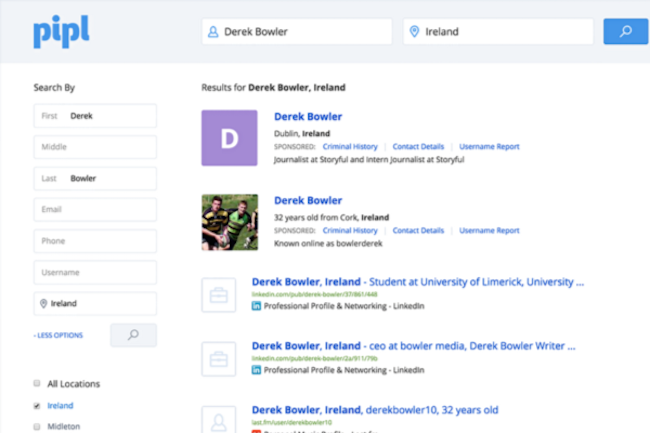 While tracking down original content is crucial, finding the contact details for the content uploader is just as important to get closer to the story. Pipl.com is a people search engine that searches the social web for information and contact details. The tool allows users to search by name, username, location, phone number and even age range. Pipl returns detailed results from a host of different sources, including Facebook, Twitter, LinkedIn and Spokeo, helping to track down the source of newsworthy images or video.
Want more tools and tips? Check out the First Draft Toolbox and 10 ways local journalists can better cover their patch
Follow First Draft on Twitter and Facebook for regular updates on social newsgathering, verification, journalistic ethics and hoaxes.